Beta 80 has recently inaugurated its first complete Public Safety Demo Center, located in our Milan headquarters.
The Demo Center will allow our partners and guests to interact with our latest software releases, demonstrate our proven applications and become familiar with the solution. The center will be a key part of many Public Safety activities, including product launches, seminars, training and media events.
The main workstation has the latest state-of-the-art equipment, including a VERTIV height adjustable console, NEC Curve Monitors and WEYTEC Smart Keyboard.
Interested in tying it out? You can schedule a demo by writing to Luca Bergonzi. We look forward to showing you our latest innovations in the emergency management platforms through our CAD Software and our Mobile solutions.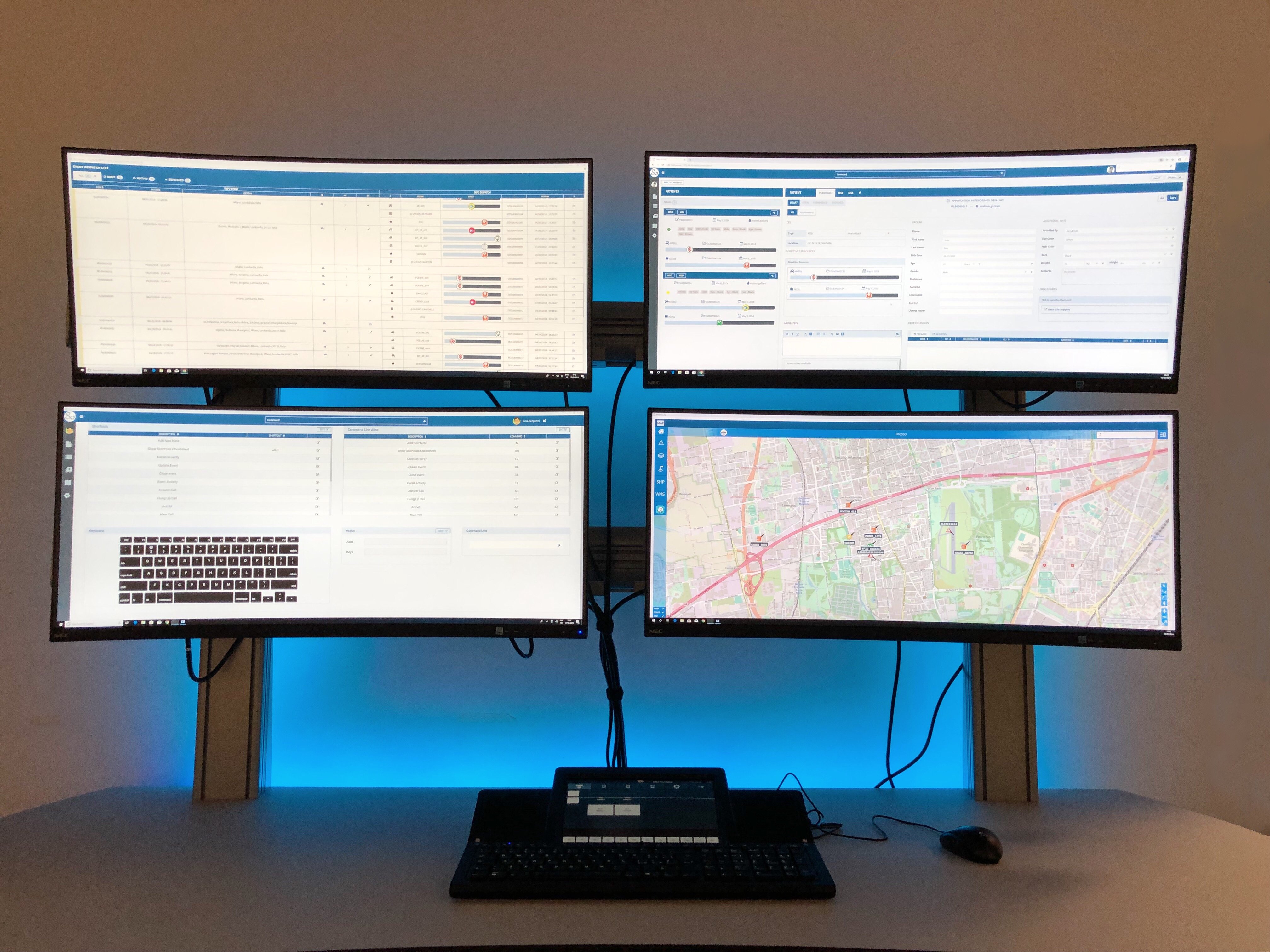 BETA 80's GROWTH
This is only the latest step in our commitment to support our Customers and Partners to experience our latest innovations and releases, sharing the latest tools in the neverending path of learning and knowledge.