Managing the complexity of today's large-scale, highly dynamic IT environments is a major challenge for IT Operations teams. It is expected that they will deliver business services faster and faster and that they will be able to meet the customers' growing performance needs, with constant cost savings. Two critical aspects therefore become indispensable in this scenario:
have a complete view of how application performance can affect the company's critical business services;
proactively identify problems, prioritize and resolve them quickly, minimizing disruptions.
Thanks to the integration between Dynatrace and ServiceNow this is all possible, because it provides real-time visibility on the status of the entire technology stack and, allowing you to arrive at the cause in a few seconds, helps to avoid disruptions and to solve proactively problems, before they negatively impact customers.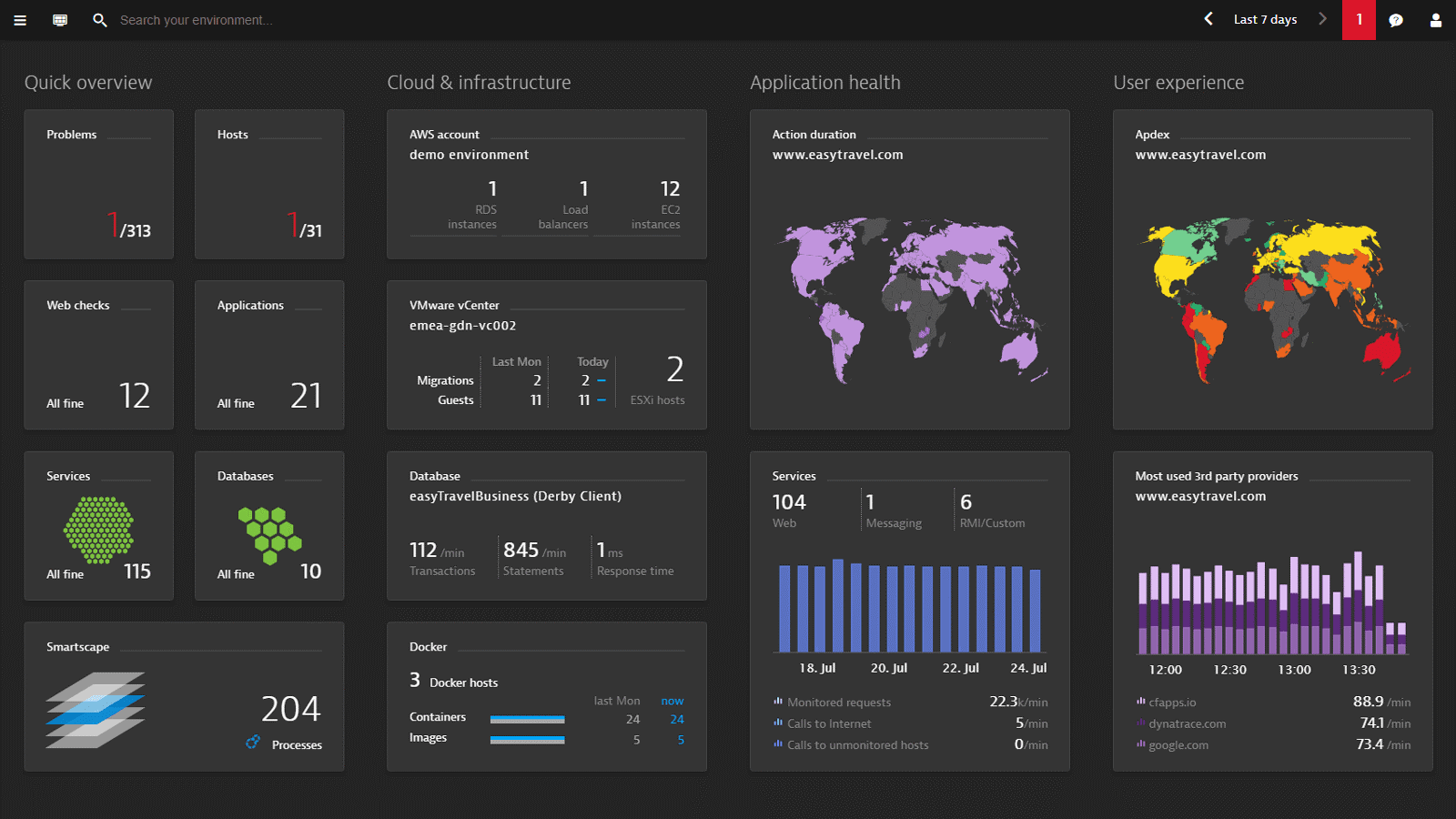 By allowing IT Operations teams to move from the mere resolution of technical problems to a greater focus on business needs, a reduction in TCO is favored, savings are obtained and therefore investments can be made, for example, in the cloud or in Digital Transformation.
How does this integration work?
While Dynatrace, through its Artificial Intelligence engine, is able to quickly get to the cause of the problem, ServiceNow with its ITOM module is able to capture the events arriving from Dynatrace and provides a complete view on the status of Business services. Indeed, ServiceNow (ITOM) combines infrastructure visibility with service mapping, machine learning, and remediation techniques to resolve issues as quickly as possible.
The result is a reduction in Mean Time To Repair (MTTR), the elimination of service interruptions and, ultimately, a satisfied customer base.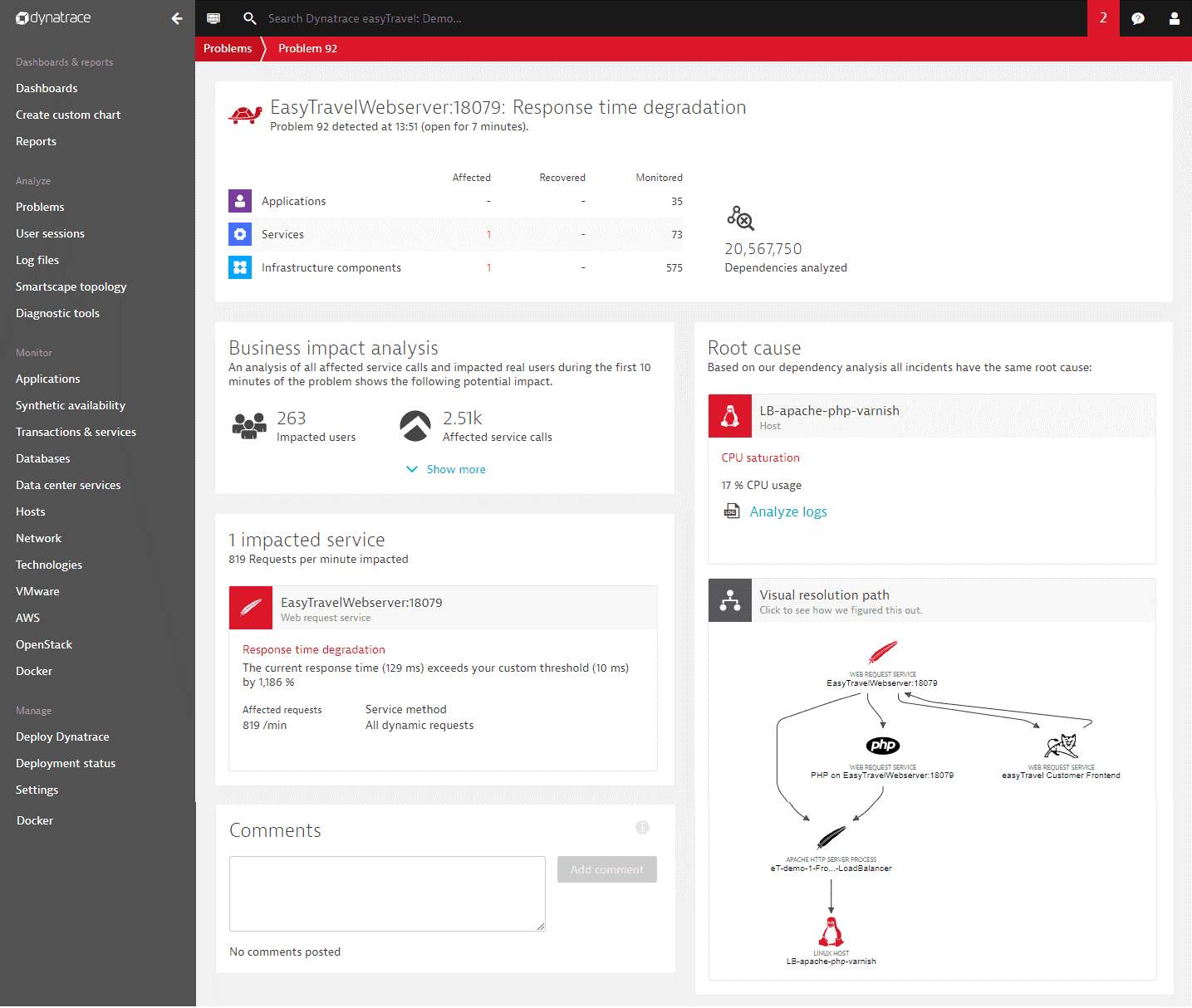 In short, the benefits for those who adopt this solution are:
visibility of the performance and status of business services, down to the level of containers and microservices
a proactive approach through the use of AI (Artificial Intelligence) to improve the availability of services
a reduction of downtime and costs thanks to proactive remediation.
Let's now analyze what the integration between the two products consists of in detail.
Automatic opening of incidents
When Dynatrace detects an anomaly in its environment, it automatically sends a problem alert and its possible impact to ServiceNow, which automatically transforms it into an incident on its platform.
Synchronization of the ServiceNow CMDB
Managing a highly dynamic service and related application infrastructures with a CMDB can be cumbersome and error-prone.
Dynatrace, through its OneAgent, automatically detects and monitors hosts, services and applications in real time, detects deviations in behavior and synchronizes this data with ServiceNow. In particular, it allows:
automatic synchronization of hosts, processes, services and related dependencies, in real time
automatic detection of software services, application availability, errors and performance problems, which are then automatically synchronized in the ServiceNow environment
automatic linking of detected problems with all impacted CIs present in the CMDB and kept synchronized.





ServiceNow ITOM

Dynatrace acts as an event source for the ServiceNow ITOM module and therefore all events detected by Dynatrace are placed in the SN event handling tables. The Event Management process, based on the configured rules, will in fact be able to generate Alerts, which will impact the business services visible within the dashboard.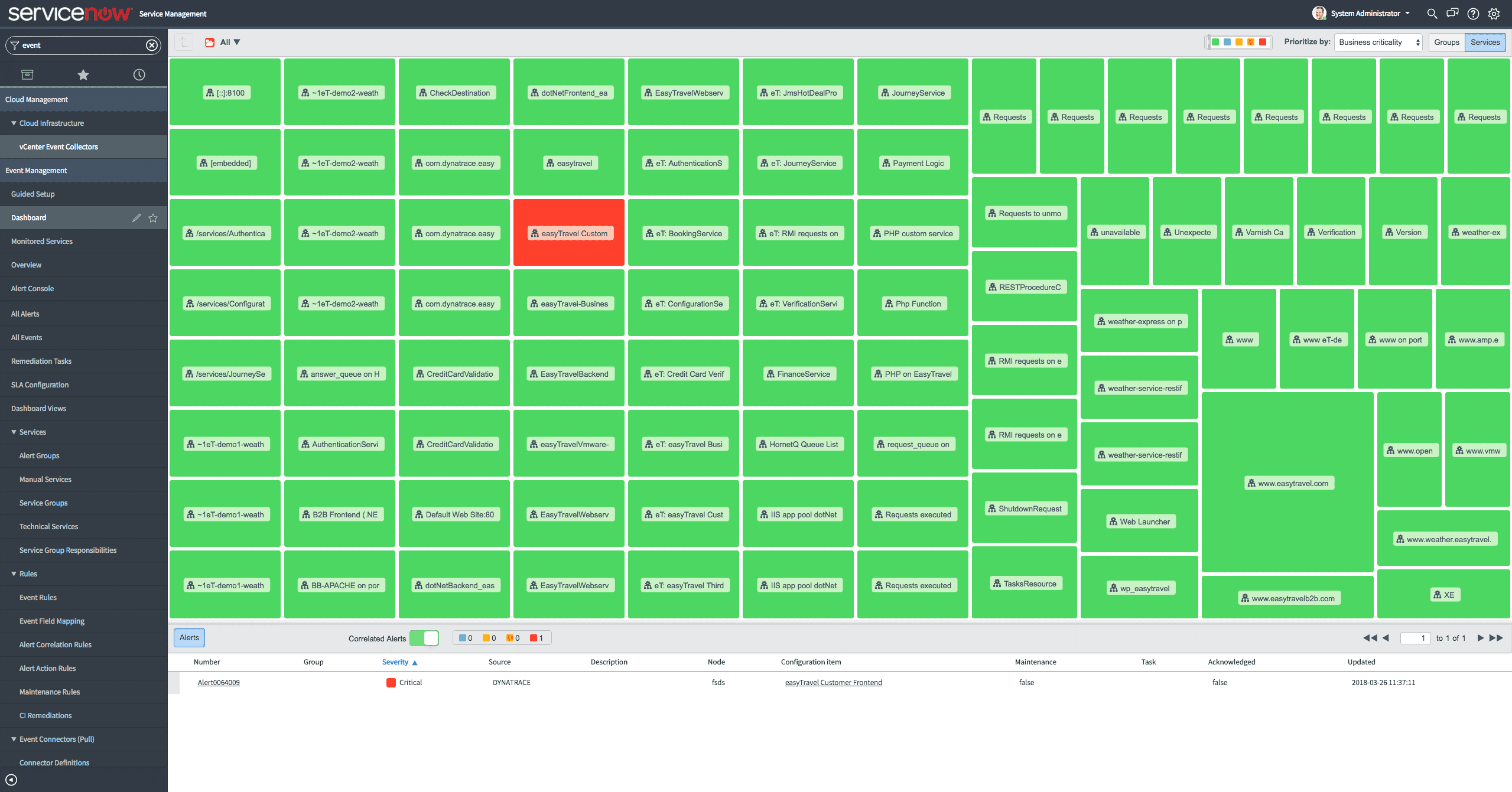 Thanks to the integration between the two platforms, the IT Operations team can then put the automatic pilot on routine activities, and focus on activities with greater added value.